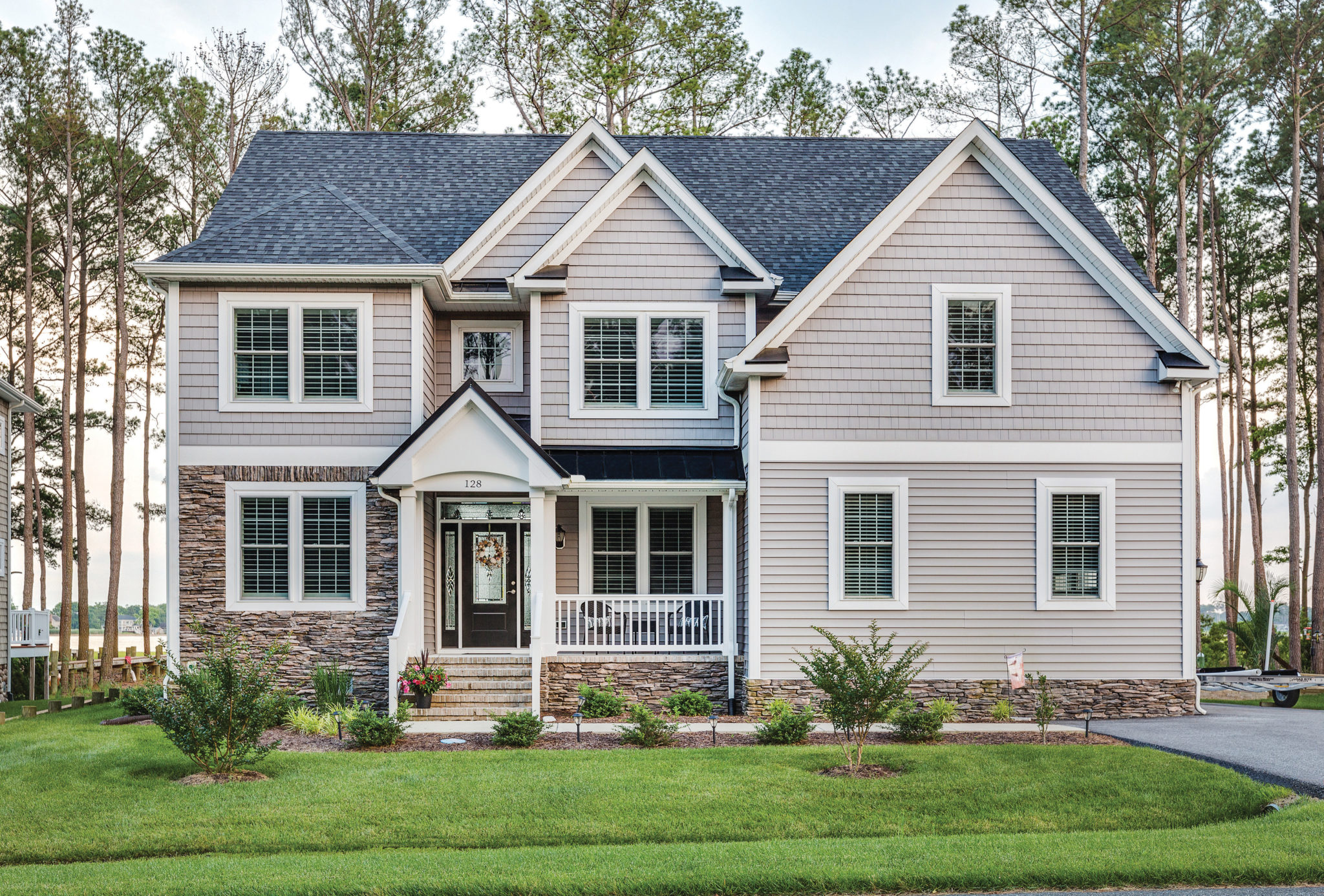 We are extremely pleased with our beautiful new home built by Mike Poole. Mike spent much time on the job site, and was very conscientious and attentive to every detail from design through completion. Mike added his personal touches throughout the construction process by suggesting and incorporating several improvements. He went out of his way to participate with our house selections and he offered his invaluable experience and opinion in all major decisions. He worked well with the local inspection and approval authorities and with his proven and established subcontractors, so all interruptions were virtually eliminated. The construction quality surpassed our expectations and the house was completed well ahead of the promised delivery date.

More importantly we developed true friendship with Mike. From the day we initially met Mike, he quickly demonstrated his trustworthiness, professionalism and character in his dealings with us and others. We looked forward to our meetings with Mike to review and discuss the house status because he was sensitive to our unusual requests, needs and questions. We could never thank Mike enough for all that he has done to make our dream home a reality. We would without hesitation recommend Mike Poole for your future residential construction needs.

The Jenkins
Ocean Pines
-
The Jenkins​
After planning our home renovation for several years, my wife and I were finally ready to proceed last Spring. We began with a diligent and thorough exploratory process of researching and meeting contractors, which initially left us empty and unsatisfied. And then we met Mike Poole.

From his initial site visit , it was glaringly obvious that we had found the right man and company for our dream home transformation. And the fundamental distinction that made Mike vastly superior to the competitors, was the genuine care that he exhibited from start to finish and through every phase of the project. From that very first encounter , through design , demo, and a myriad of complications that were soon to be presented , it always seemed as if Mike was working on his very own home.

The many challenges of renovating an older house were generally understood from the outset , and Mike was able to come up with a design layout that maximized space and increased efficiency. We were so impressed with Mike, that we rather quickly decided to broaden the scope of work to include every room in the house, a new addition, and an enlarged screen porch. I was amazed at how quick and clean the demo was and impressed by Mike's streamlined and very organized processes. Mike was always very meticulous with the details of our plans. He ensured that we had the same vision and was very flexible to any adjustments we made. Along the way, Mike and all of his subcontractors was highly respectful and patient of our time and input, as well as that of my retired Dad who wanted very much to feel a part of the process. The quality of craftsmanship was outstanding, particularly with respect to the infrastructure-plumbing, walls, electrical, even raising a sunken living room floor, and the finishing's were superb.

We may have spent more than we had initially planned to, but we also understood that the cost was justified by the quality of materials and workmanship. In fact Mike seemed more concern about cost than we were at times, and we gratefully accepted many of his recommendations on how to save money . Mike's ability to carefully provide guidance and share his personal experiences helped us tremendously. The bond of trust that we had built with Mike from the start , made so many of these decisions easier. To put it frank, Mike Poole is phenomenal and an expert at what he does. Our whole experience with his company was astonishing. The transformation of our 40 year old home is simply extraordinary. My wife and I both feel that Mike Poole has laid a debt before us , that we can never repay.
The Hinshaws
Ocean Pines, MD.
-
The Hinshaws
Mike Poole of Poole Contracting & Consulting LLC was recommended to us by family friends to do a major remodeling of a home purchased in Ocean Pines. The remodeling was broken down into two projects. The first project was in three phases - flooring, tear out and painting. Before we had found Mike Poole, we hired a company to install flooring. We soon discovered that there was a need to coordinate the various trades on site and ultimately we decided to ask Mike Poole to coordinate the first project including the contractor we already hired. The second project was a tear out and installation of two bathrooms which was contracted completely with Poole Contracting & Consulting LLC.
Throughout both projects Mr. Poole was on site everyday inspecting the trades work and making sure the project was on schedule. Mr. Poole also guided and helped us in the decision making process of selecting various materials and suggesting materials and vendors.
We had recently dealt with a "cowboy builder" on another remodeling project in DC and did not know what to expect. Mr. Poole restored our faith in contractors as the work he did was fairly priced, completed on time and of excellent quality.
Based on the work that Mike Poole did for us, we would unequivocally recommend Poole Contracting for any of your remodeling needs. Poole Contracting is a one stop shop for any of your remodeling needs. Mike, thanks for the great job. Plan to keep on using you for all of our future projects.

The Taubes
Ocean Pines
-
The Taubes
An Open Letter,
We have just concluded the building of our home in the Point at Ocean Pines with Mike Poole at Rakow Homes. When we first looked for a builder we frankly did not beleive all the good things that we were hearing about them. Now that they have finished we can tell you "believe it".
To say that Mike was responsive would be an understatement. He listened to what we wanted and worked hand in hand with us throughout the entire construction process. The home he built for us helped us acheive our dream. We can not thank Mike Poole enough, his knowledge of building, ideas for enhancing our home and maximizing our building experience are second to none.
Believe it~
The Terrys
Ocean Pines
-
The Terrys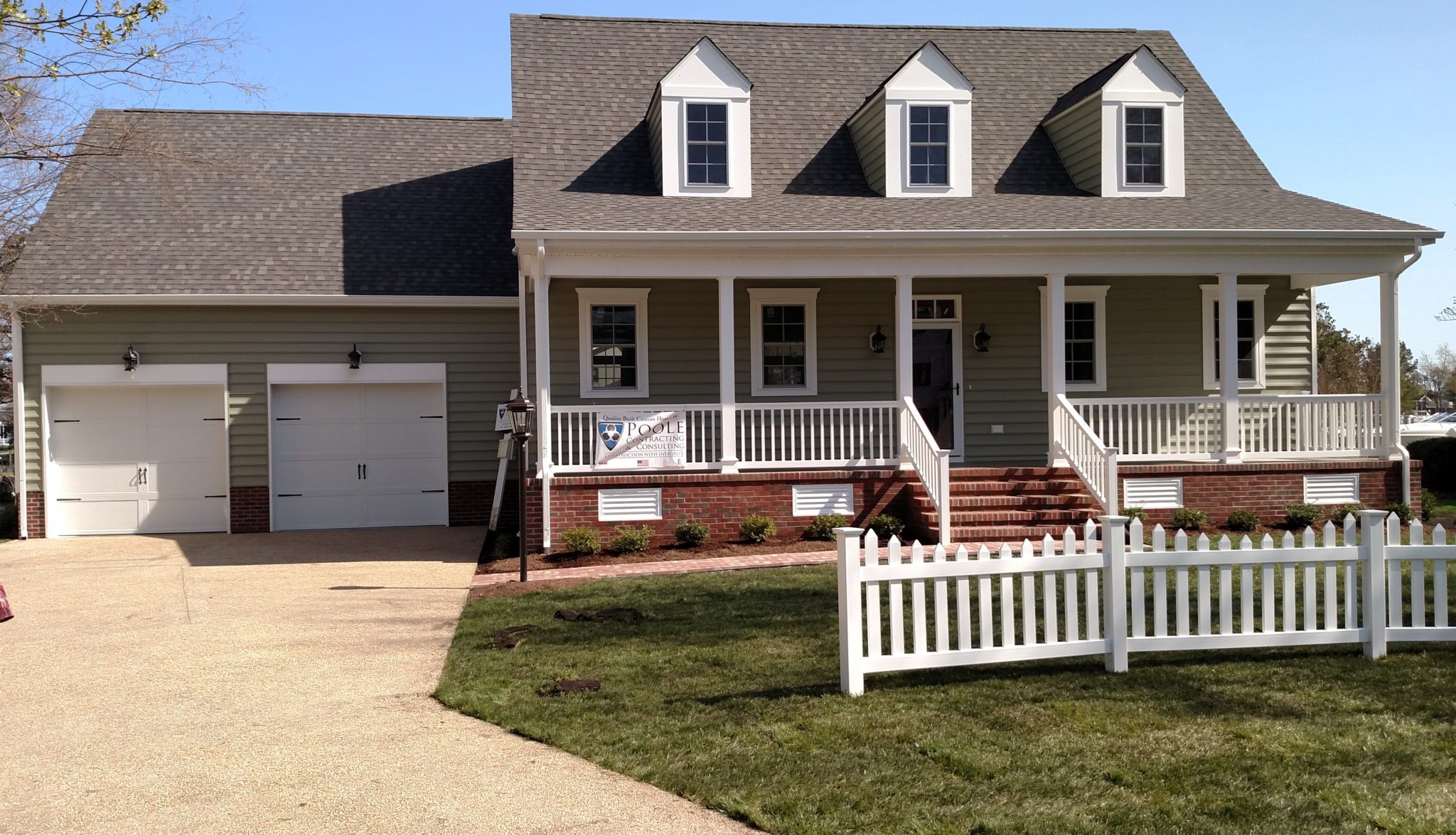 Mike
After the last experience we had building we didn't want to go through that again. We are very happy that we got past that and were lead to you. From the first time we met you and looking at some of the properties you built we had a good feeling. You are very professional, the quality workmanship and materials are outstanding. The concern you show for the homeowners needs and dreams are deeply appreciated. The hardest thing for us was making up our minds about what to put where. We feel like we have made a friend.

Thank you
The Cicalas
-
The Cicalas
We decided to convert our 3-season room to a year round room. This also included adding additional support structure. We interviewed 3 reputable builders in the area. We decided to go with Mike Poole of Poole Contracting because he offered the best ideas for the conversion. He also seemed to have an attention to detail that made us feel comfortable with him. Our perception of his attention to detail was proven to be absolutely correct.
These jobs can be stressful as there are a lot of things that can go wrong. Among those are staying within the budget, having the construction crew stay on the job and the quality of the work. There is also no way to put enough in the contract to ensure short cuts are not made, inferior materials used or quality sacrificed. STRESS WAS NON-EXISTENT WITH MIKE. The materials used were quality and the crew was professional and skillful. Mike was there every day overseeing the construction. During the demolition phase, some problems were found with the original structure and Mike repaired it with no additional expense. The job was completed on time, on budget and looks great. Mike Poole could not have chosen a more accurate motto for his company, "Construction with Integrity." If you pick Mike as your contractor, you will love the finish product and you will not lose any sleep.

The O'Connells
Ocean Pines
-
The O'Connells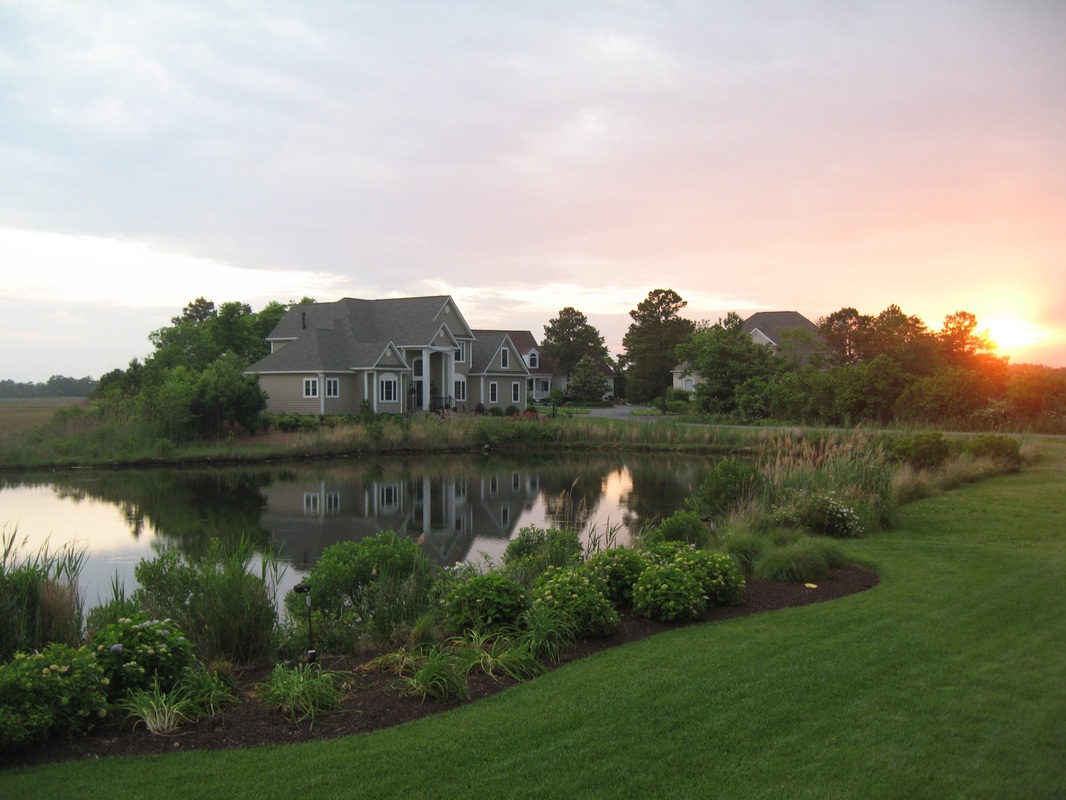 Frank and I love everything about our new Bishopville home, but we knew we would! Mike Poole is an expert in his field and a wonderful man, who we now call friend. He literally held our hand though the Herculean process of building our lovely home in Lighthouse Sound. After researching and interviewing other area builders, our decision to work with Mike was the best decision we could have made! What could have been a daunting project was easy, exciting, and we learned so much in the process! Like most people in today's economy, we had a budget. Mike's ability to gently guide us and share his personal experiences helped us to meet those budget constraints without cutting corners or sacrificing quality. More importantly, we now truly enjoy living in our truly beautiful well-built, energy- efficient custom home. Mike helped us to realize our dream; each phase of construction was completed as scheduled; the subcontractors were skilled, friendly, and responsive to our requests down to the smallest detail. Whether you are planning on building or renovating, you will be happy, like we are, with Mike's work ethic, integrity, and expertise!
The Labers,
Lighthouse Sound, Bishopville, MD.
-
The Labers
Mike,
Just a note to thank you for the excellent work that was done on our porch in Ocean Pines. You proved that my instincts were spot on when we first met. I couldn't be more pleased by every aspect of your performance and, in particular, by your availability whenever I had a question or concern.
If the opportunity arises I will highly recommend you as a premier contractor.
Best Regards,
Mr. Feldman
-
The Feldmans
We are writing to make sure you know how extremely pleased we are with our Home Renovation project that Mike Poole has completed for us. He transformed a worn out, depressing master bedroom suite, master bath and a hall bath into a beautiful new space we will enjoy for years to come. We are sure it was his knowledge and expertise in obtaining and coordinating the various essential craftsman that contributed to our outstanding results. He is a downright nice guy to work with and has the highest level of integrity. We are glad that our paths crossed. We had heard of the top quality work his company does and it certainly is a word that we will pass on whenever we get the opportunity.
Sincerely,
The Cards
South Point
-
The Cards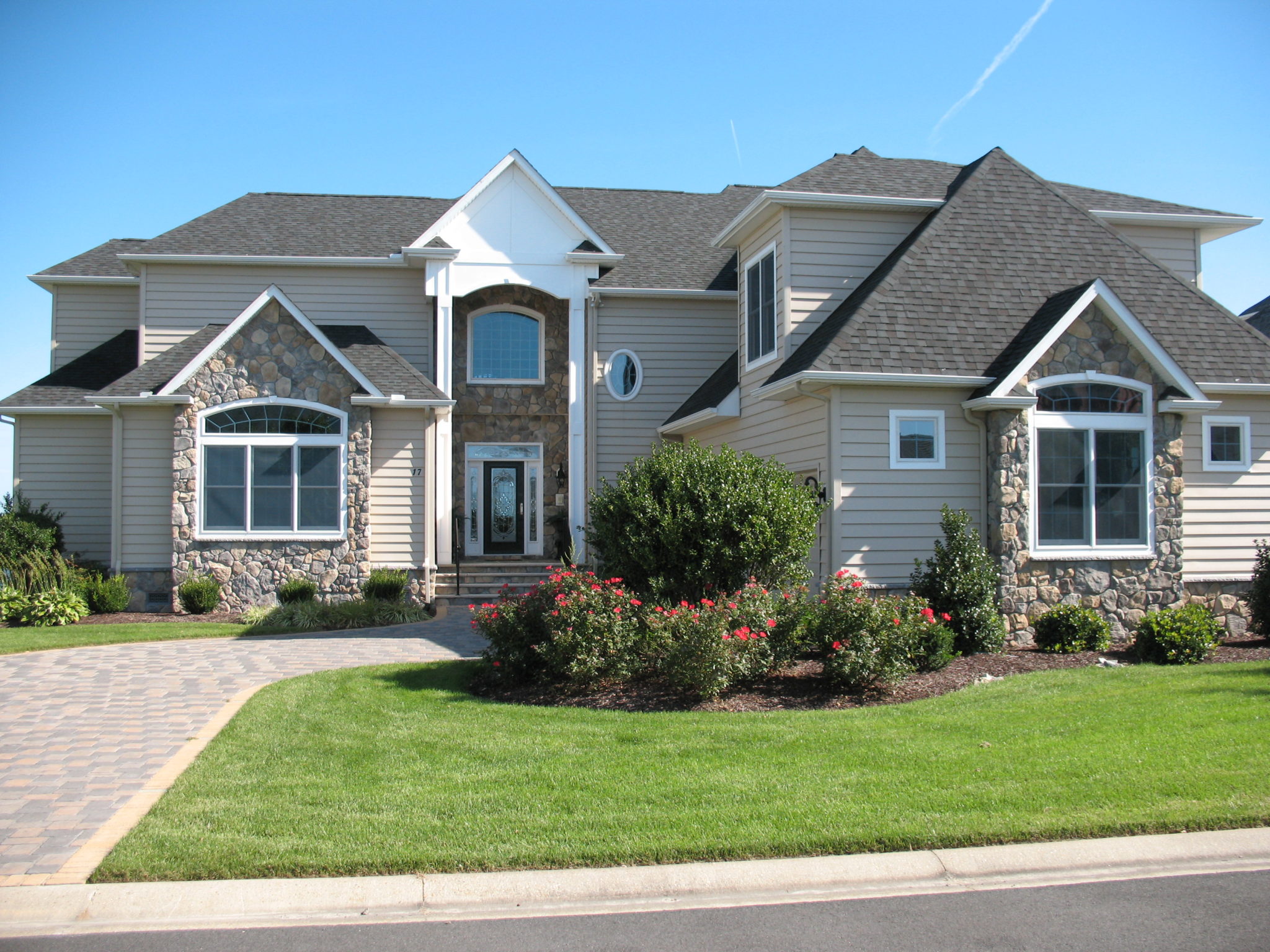 We would like to extend a very special Thank you, to Mike Poole for all of the countless hours of planning, construction, and constant communication by phone and email. Mike has been energetic, kind, respectful and most of all professional. He listened to our needs and incorporated his expertise to build a custom home for us. Building a custom home long distance can be very trying experience, however, working with Mike made us feel very secure and problem free. We would highly recommend Mike Poole to anyone as he really Stands by his work.
Sincerely,
The Polaceks
Ocean Pines
-
The Polaceks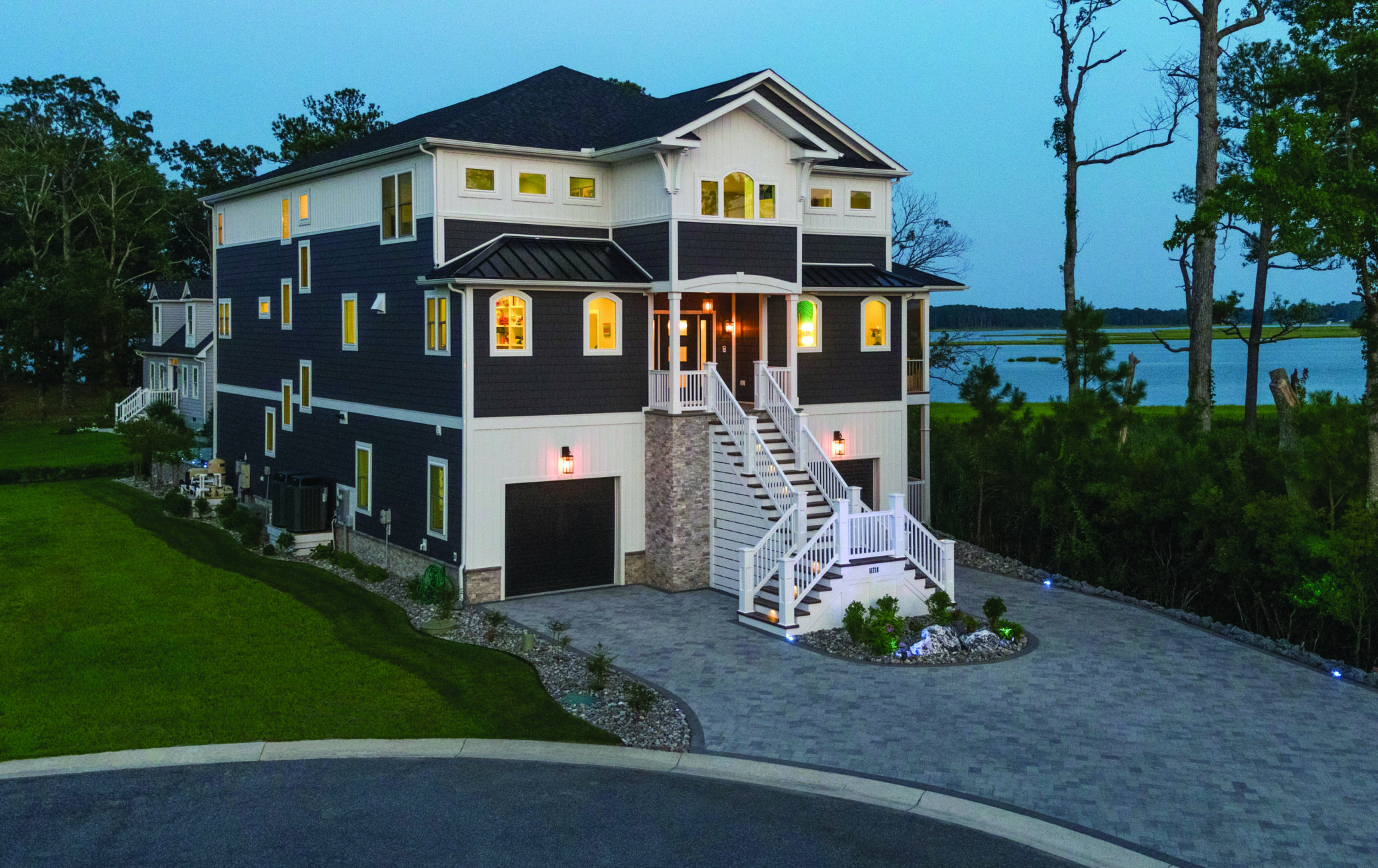 I believe there were 12- 15 sit downs with Mike and his team, tweaking all the nuances and discussing what was possible before setting into a plan of action. They were meticulous and exacting in every aspect of building our home. "I think it is important to note a key that makes Mike special- his communication skills" he really listens and takes the time to understand what you are trying to share with him. He offers a clear transparent, open feedback, which is all important. Add to this his incredible skill, and you can see why we decided to build with Poole Contracting.
The Rays
-
-The Rays
We met Mike Poole near the beginning of our search for a builder who could design and construct a new home in Ocean City. From the beginning, we knew that he was someone we could work with and trust. Mike and his architect met with us multiple times to go over the evolving house plans, and their suggestions reflected their extensive knowledge of home design and construction. Mike worked with us to make our vision of an open concept beach house into a reality. From the very beginning of the project, Mike provided daily oversight of construction. We were very impressed by the high quality of the construction: everything in the house far exceeded "builders' grade" materials, yet the price we paid was fair. Mike provided us with frequent updates on the status of the project, and listened to and implemented our requests for special items. In addition, he handled all permit requirements of both city and county in a timely and professional manner. We are extremely pleased with our completed house. The workmanship is outstanding and Mike's attention to detail is evident throughout our new home. In summary, for anyone planning to build a house in Ocean City or surrounding areas, we would recommend Poole Contracting and Consulting with the highest level of enthusiasm.
Thank you, Mike!
Sincerely,
The Hursts
Ocean City, MD

-
The Hursts